Thank you to all that came out to witness the Ceremonial Demolition of the Lakeside Motel. We had a great community turn out, a great mix of speakers, a delightful meal by America's Family Diner, perfect weather, and a memorable show. At one point there were 17 kids lined up to be in the West Coast Training machinery during the demolition. Two recent articles are below along with their link. The first is from The Reflector, written by Rick Bannan, and the second is from The Columbian, written by Adam Littman. Their articles include details of the ongoing project, so be sure to read them both.
Stay tuned for information regarding the June 15 demolition. Want to take part in the demo? Contact info@woodlandymca.org for details.
***
The Reflector – Motel comes down for Woodland YMCA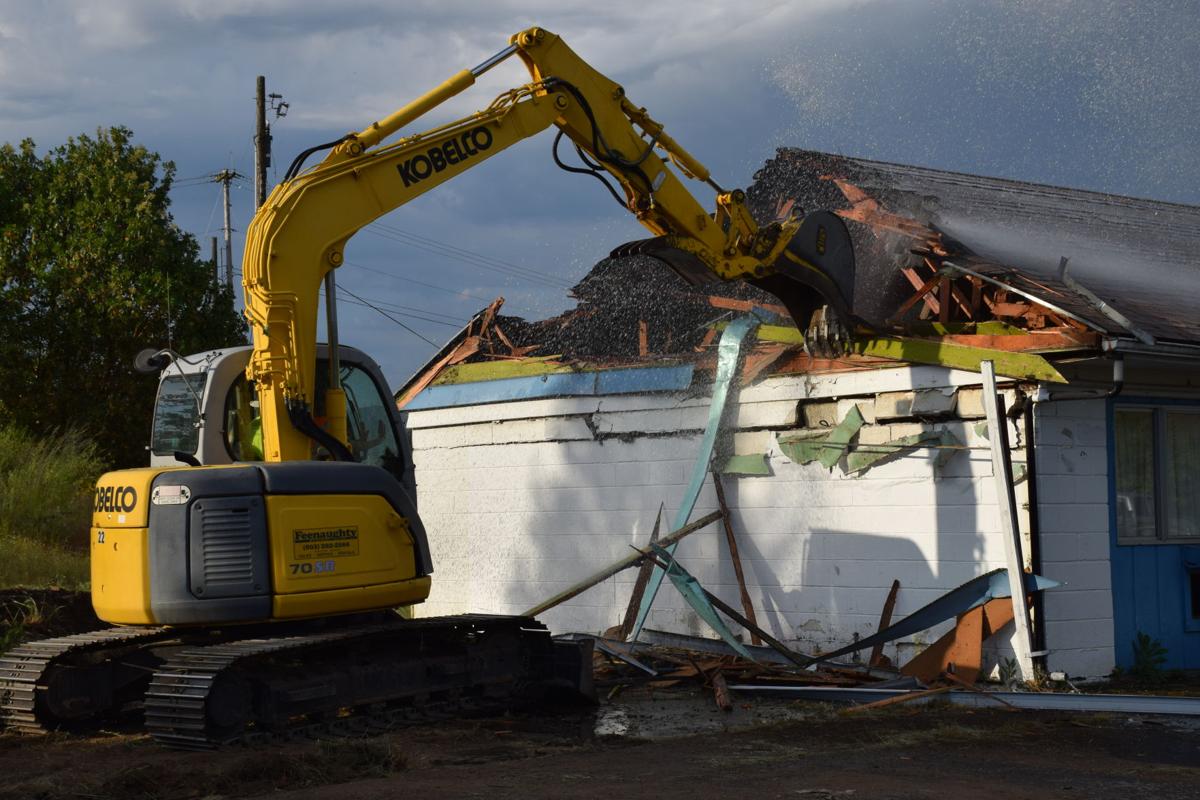 The old Lakeside Motel in Woodland is coming down.
The crunches of a crane bucket tore into the roof and walls of the former lodging business during a ceremonial start of demolition May 23, well attended by members of the local community. Cheers erupted following the crane's first rip into the building, piloted by Landon Johns, 7, with the help of a worker with West Coast Training….click here for the full article.
 Rick Bannan/rick@thereflector.com
The Columbian – Woodland group digs into YMCA plan.  
Motel being demolished to make way for new facility.
West Coast Training instructor Josh McClure and Landon Johns, 7 , of Woodland take apart one room of the Lakeside Motel, where the Woodland Community Swimming Pool Committee plans on building a YMCA. The committee hosted an event Wednesday night to kick off the demolition, and has another one scheduled for June 15 to take down the rest of the building…click here for the full article.
 By Adam Littman, Columbian Staff Writer